Bro Throw 
High testosterone, very competitive, all out Axe Throwing Experience!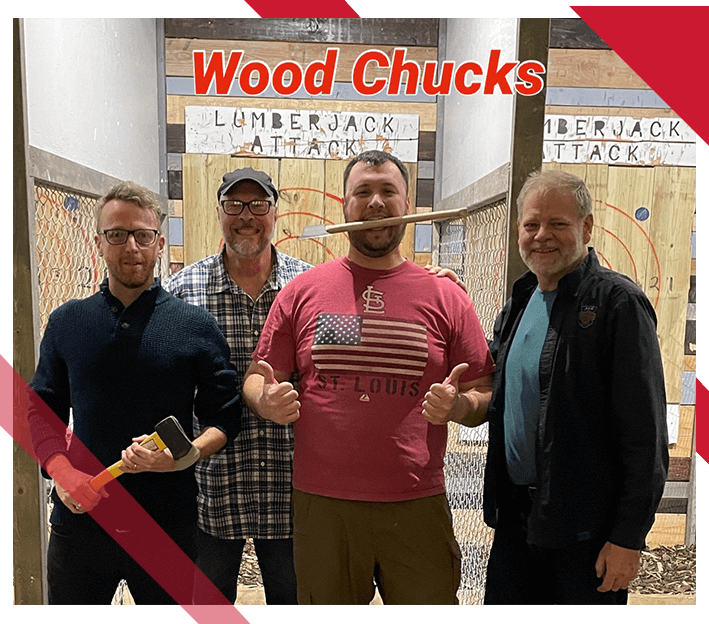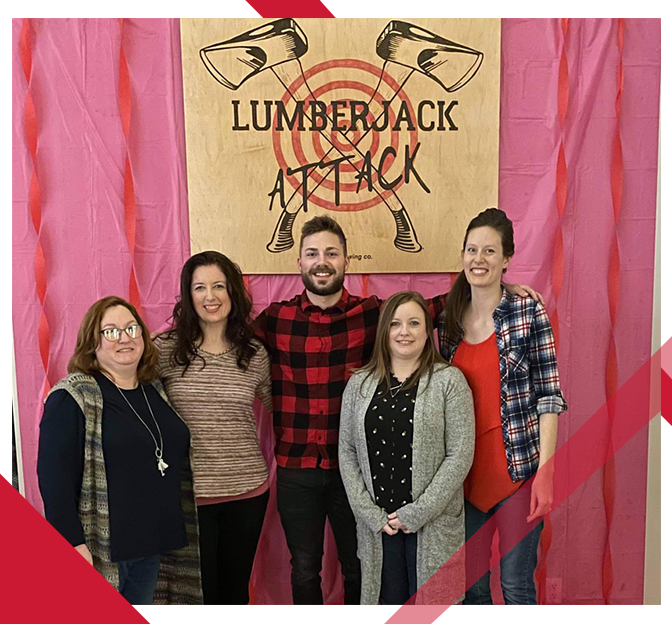 Ladies Night
A night of fun and pampering! Every lane has its own Lumberjack to retrieve their axes, finger foods, and only $40 a lane! ($10 a person)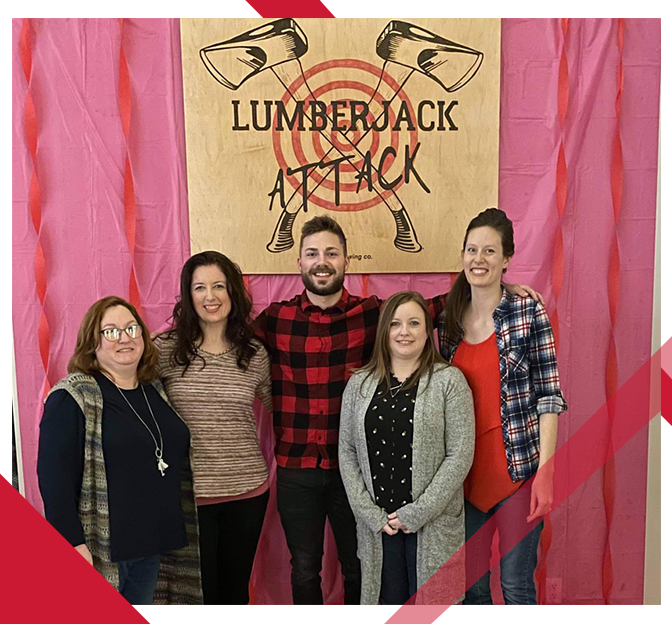 Leagues
Join our league of Axe throwing Experts where people who originally "liked" throwing axes become people who "LOVE" throwing Axes! $100 for 10 weeks
3 games a week, 30 minutes of practice time any time we are open!
Cash prize tournament at the end of every 10 weeks!
M, T, Th 7pm-9pm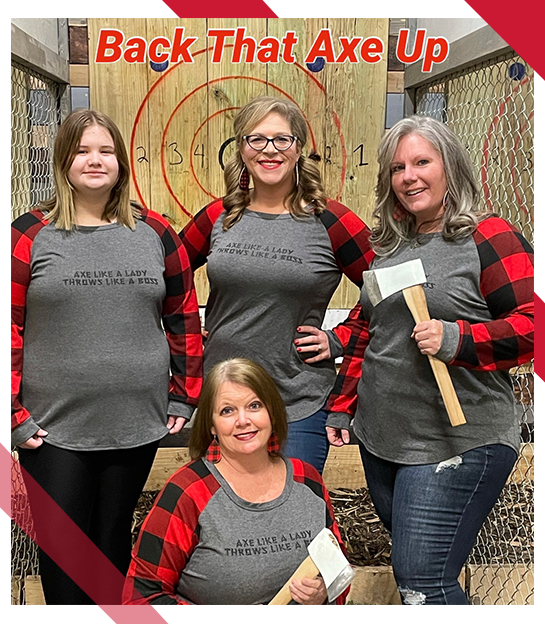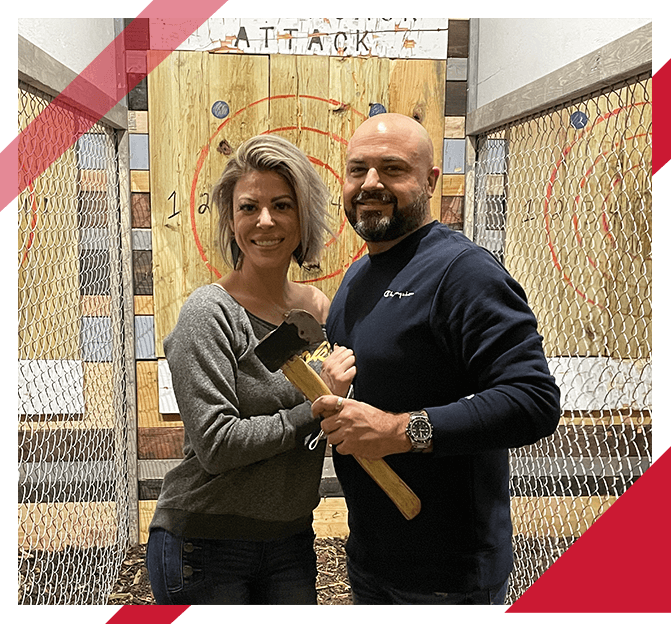 Date Nights
Dates are important in any relationship! Whether you have been together 50 years or 50 minutes, spending time together is important. If you want to compete or just have a good time, we are here to add some fun to your night! Date nights are "Pay it forward" meaning you don't need to pay for your experience. We just ask that you pay for another couple! It really is "as Sexy as Axe Throwing can BE!"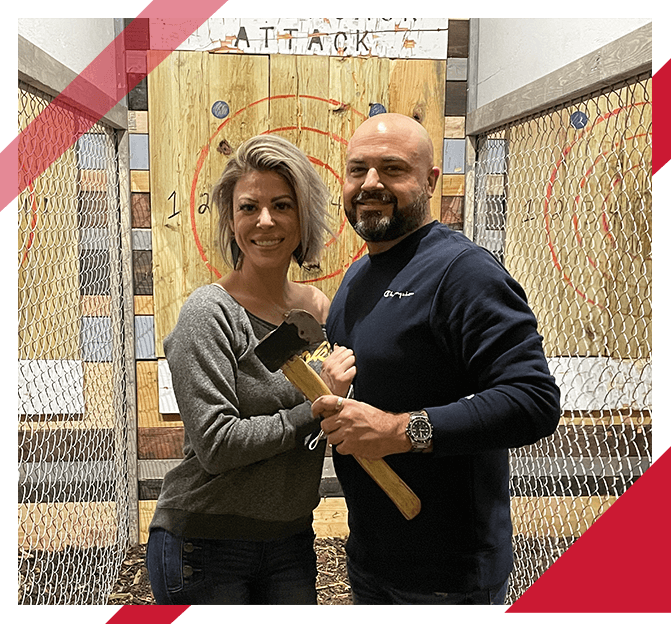 ——
Birthdays
Birthday parties can be booked easily by calling us at 918-515-0460. The cost will depend on the size of the party as well as how long you will want this amazing party to last! Our goal is for you to have fun for as long as you would like with as many people as you wish. So plan ahead and let's make your next birthday unforgettable!
——
Team Building
Bring your group and enjoy a day of challenges and team-building fun. We can hold up to 42 at a time to get the most out of your experience. If you're looking to get to know each other better while building a stronger bond, nothing says it better than Lumberjacks Attack Axe Throwing Co.
Fundraisers
Tired of car washes, selling candy bars, and other traditional fundraisers? Let us help you raise money while having a blast! Fundraisers can be booked on Sunday afternoons for churches, teams, or just about any organization needing to raise money. The best thing about it is the profit: your group will get 65% of the money that comes in the door. WOW! (That's unheard of right?!?!) Our percentage is only to cover the cost on our end for the event and the rest is yours! Book today!